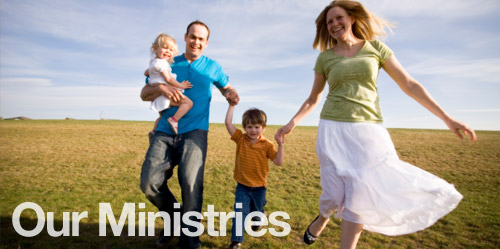 "Did you know that the word "ministry" comes from the Greek word diakoneo, meaning "to serve" or douleuo, meaning "to serve as a slave." In the New Testament, ministry is seen as service to God and to other people in Jesus name. Jesus provided the pattern for Christian ministry—He came, not to receive service, but to give it (see
Matthew 20:28
;
Mark 10:45
;
John 13:1-17
). Therefore, we as C
hristians should minister by meeting people's needs with love and humility on Christ's behalf" (
gotquestions.org). That is what we hope our ministries provide for you and your family here at Holy Cross.
We hope to see you and your family very soon!
On this left of this page are links with information about many of our ministries here at Holy Cross Lutheran Church.
If you still have questions after reading through this information, please do not hesitate to contact any of our professional staff at our church office - 409-722-1609!
*Photo borrowed from www.spencerchristian.org